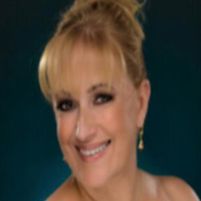 Liana Navarro
Dance Instructor
Liana Navarro was born in Havana, Cuba in 1958. At 2 years of age, she came to Miami where she was raised and resided ever since. Liana attained her Ballet training at Ballet Concerto in Coral Gables. In 1975, at the age of 17, she founded Liana Ballet Studio and commenced teaching dance students of all ages. From the onset, Liana's passion for teaching was demonstrated by the early success her students were achieving in the dance community. Liana has dedicated herself to the perfection of the art as an instructor and choreographer to dancers of all ages for the past 40 years. Liana Navarro was the Founder and Director of LSW (Liana's Selected Workshop). The LSW program was dedicated to the intense professional training of serious dancers striving to become professionals.
Ms. Navarro has participated for many years in competitions worldwide and recipient of countless "Choreography Awards" and Honors. Many of her students, while competing at National and International Competitions such as The Prix de Lausanne in Switzerland, and The International Ballet Competition – Jackson, Mississippi (Ballet Olympics), have been recipients of National and International first place awards. In 2006, in initiation of "The American Dance Competition", Liana was awarded the "Outstanding Coach Award". Several of Liana's former students such as prima ballerinas Jeannette Delgado of the Miami City Ballet and Lilyan Vigo-Ellis of the North Carolina Ballet have been honored with the"Princess Grace Award". Ms. Vigo-Ellis has received this prestigious award twice.
Ms. Navarro has judged in many renowned dance competitions as well. Presently, numerous of Liana's former students have continued their careers as principal dancers in prominent dance companies worldwide, and others as instructors in their own established Ballet Dance Studios.
Ms. Navarro presently is a private ballet coach and instructor of Master Ballet Classes in South Florida.