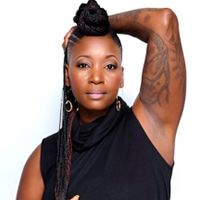 Tawanna Hall-Charlton
Teacher and choreographer Tawanna Hall is one of the most sought-after, highly regarded Hip Hop/Funk Master Teacher in South Florida today. Her fresh, physical style and energetic moves have been used by some of the most talented dancers and hottest dance studios in the country. Her talent goes beyond the ventures into artistic direction. Tawanna received her education at New World School of the Arts/College Division where she received a full dance scholarship. Tawanna has been a dedicated, award-winning choreographer for the past 19 years at some of the top studios in the South Florida area. She trains dancers, choreographs, designs costumes and arranges the music at her home based studio Dance Empire of Miami as well as at other studios throughout the world and she also tours as an instructor with various Dance Conventions like Jump, Nuvo and Florida Dance Masters. She has been, and continues to be, the driving force of creativity, choreography and performance for each artist she works with.
While Tawanna has been teaching, she has developed her own stimulating, funky, unique kind of movement known as Hip Hop. It has made her one of the fastest, most successful names in the dance community. Her hip-hop style has been cheered at many world-renowned dance conventions/competitions. She has choreographed and won top awards at Jump, Nuvo, West Coast Dance Explosion, Velocity and many other dance conventions. In 2016 she received the top choreography award in the nation at Dance Awards, a Break the Floor Production.
Tawanna has appeared in many music videos and has worked with national choreographers within the television industry including Daren Henson, Dave Scott, Chuck Maldanado and Fatima. Her credits included B2K, Bow Wow, Omarion and Marquis Houston for the Scream III World Tour, P.Diddy, Missy Elliot, Usher, Tank, Back Street, Justin Timberlake, MTV Music Awards, Hip Hop Source Awards, Soul Train Awards, Nike, Reebox Industrials, and the NBA Miami Heat Dancers. Children are especially drawn to Tawanna's physical style of teaching and "fun, quirky movement". Her efforts instill the love and passion for the art of dance in all our children.