Alumni
Welcome to the DE Alumni Page
Calling all Dance Empire of Miami Alumni! As we celebrate 25 years of dance, we want to put the spotlight on you, our alumni. You are invited to join us for the 25th anniversary recital and all the alumni activities leading up to the performance. Information for alumni events will be posted here. Make sure to fill out the contact information form so we know how to reach you. Some Zoom options available. We are proud of all of our alumni and can't wait to see you all soon!
Dance Empire 25th Anniversary - The Greatest Love Affair
Ticket Information
Buy your tickets here: https://www.mosscenter.org/mc/eventDetail.page?id=194
Tickets are on sale now! They can be purchased through the Box Office at the Dennis C. Moss Cultural Arts Center (formally South Miami-Dade Cultural Arts Center) and prices vary depending on seat location. Don't wait, buy your tickets now!
Dance Empire 25th Anniversary RSVP
RSVP here for the 25th Anniversary DE Alumni Activities. Come dance!
Alumni Events: Sunday, May 28 - Saturday, June 3, 2023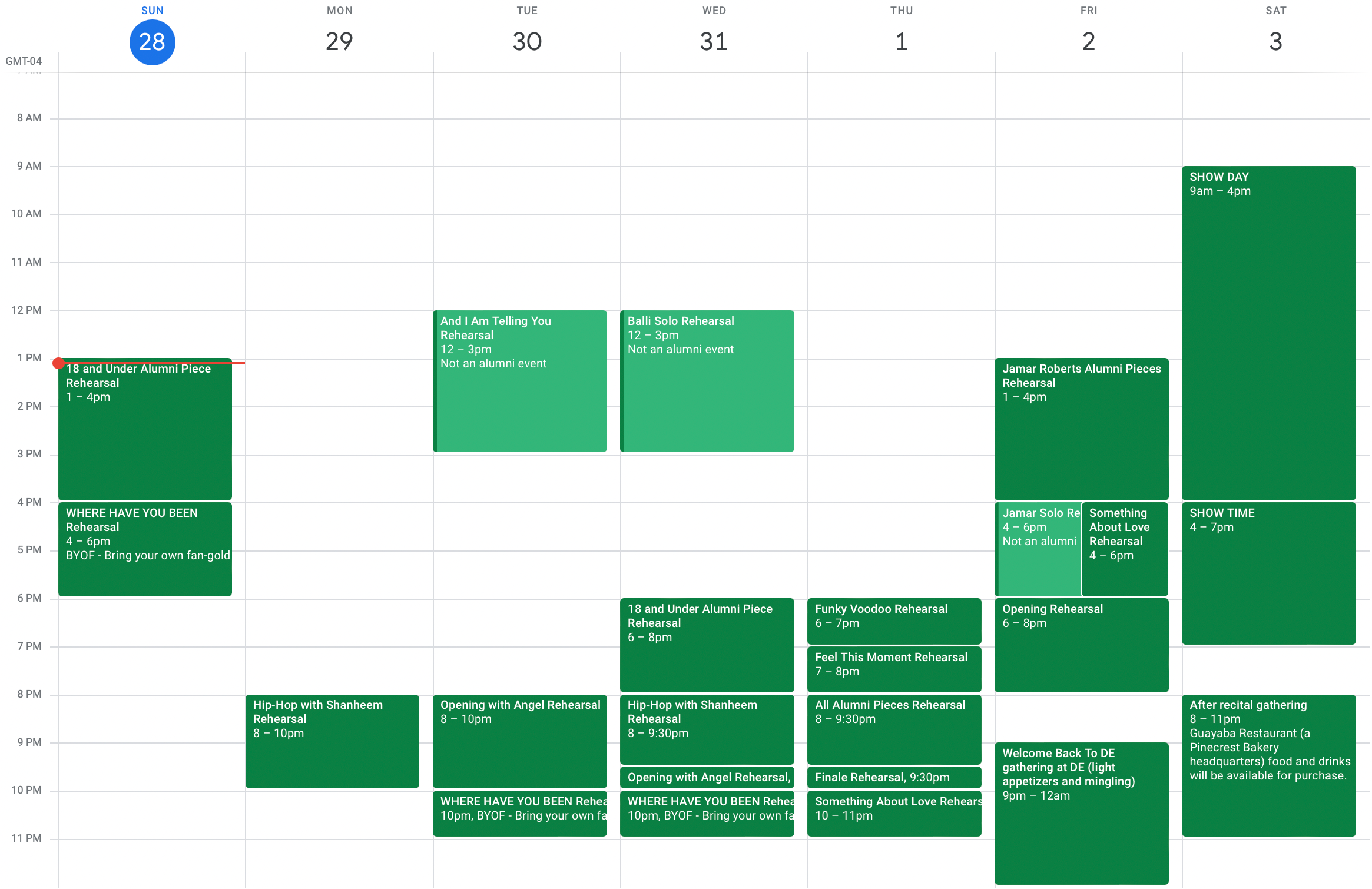 DE Alumni - 25 Years of Magic
Photo Highlights (in process)