Our Artistic Team
All of our dance instructors and choreographers are seasoned professionals and are the most sought out in the industry making Dance Empire, the best dance company in Miami.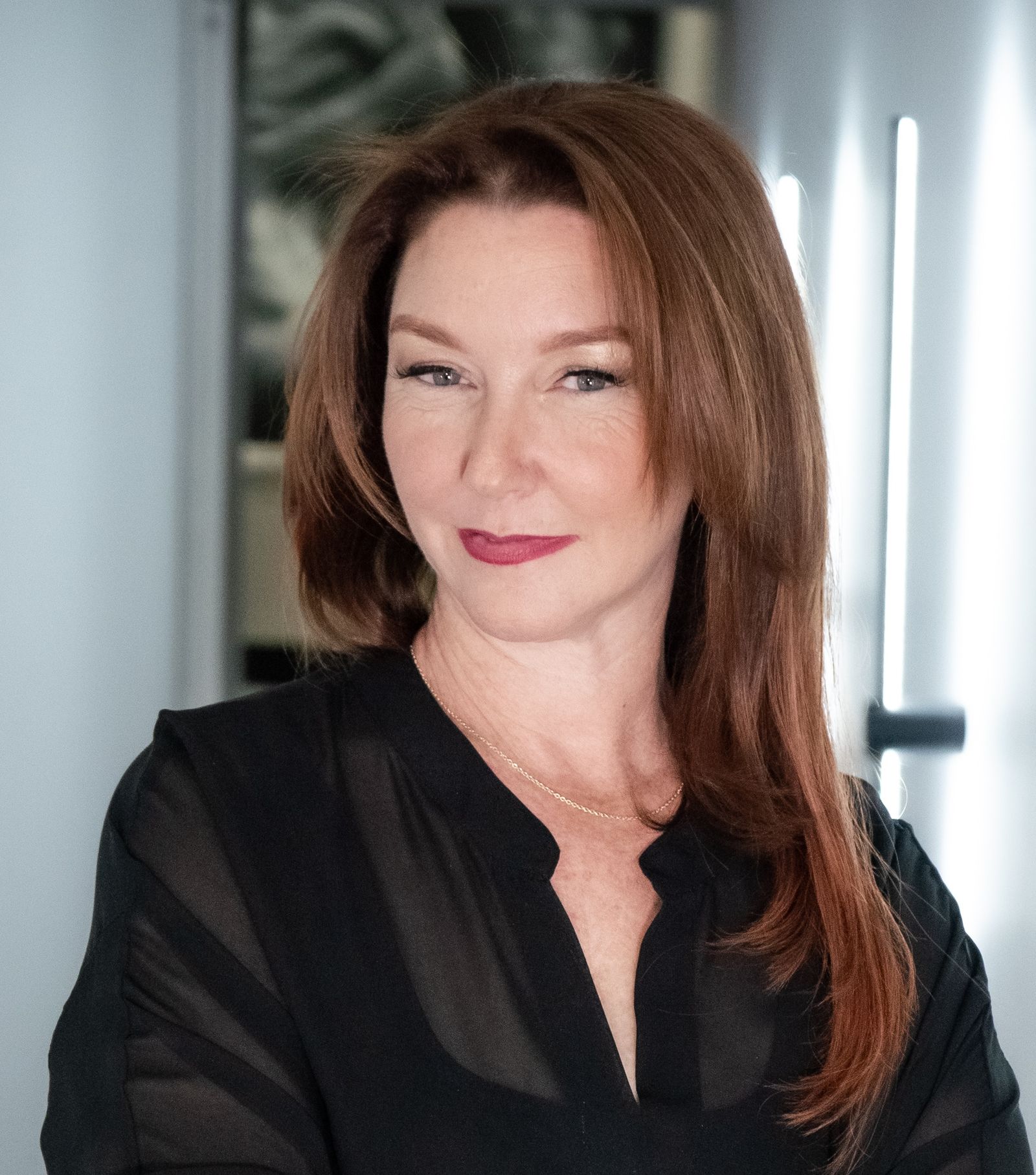 Angel Fraser-Logan
Artistic Director
Passion for Dance
Angel has been dancing for the past 43 years. She was trained in Lyrical, Jazz, Ballet, Tap, Modern, Acro & Hip Hop. Her many honors and achievements as a dancer include the Miami Movement Dance Company from 1988 to 1991. Also in 1988 she was a finalist on the ever-popular Star Search hosted by Ed McMahon. In 1989 she became the Junior National Dance Champion in the U.S. and in 1990 was featured in many acclaimed TV commercials based on her national titles, including becoming the "McArthur Milk Child". She also appeared in advertisements in the Miami Herald as well as other print media. She began to guest perform for personalities such as Philip Michael Thomas, Don Johnson and former Senator Bob Graham. She attended the New Word School of the Arts/Department of dance and was offered a full scholarship to Florida State University & NYU.
As a child Angel studied ballet under Susanna Prieto but acquired her modern jazz style from Mia Michaels. Angel received a full scholarship to the Alvin Ailey Summer Workshop Programs in New York City from 1988 to 1992. Angel's unusual and very successful modern style of jazz is a mixture of technical jazz along with a rhythmic, modern soul-searching twist. In 1991 she began sharing her talents and secrets with students and developed a new love for teaching and choreography. Her honors as a teacher include a 1996 and 1997 Dance Educators of America Choreographic Award, and a Dance Educators of America "music in Motion" Award. Angel has won many Joe Tremaine, West Coast and Dance Alliance National Competition awards including being a first place recipient for her choreography from L.A. Danceforce, West Coast, New York City Dance Alliance and JUMP Competitions.
In 1999 Angel was selected as the representative of Jazz Dance for all of the Dade County Magnet Middle and High Schools. In 2000 Dancer magazine chose Dance Empire as one of the strongest dance schools in the country to represent them in their "Up Close and Personal" interviews that were televised.
Angel's choreography started to bloom. Studios all over the country as well as professional contemporary companies were offering Angel opportunities. With family roots and student's starting to root her style she decided Miami was where she wanted to stay. In the summer of 2002 she showcased her work at the jazz dance World Congress in Chicago, where she received the bronze Medal. This then led to Euro Disney and Carnival Cruise Lines making even more offers.
In 2003 Angel and two of her very own students headed to Los Angeles where they competed and won the finals for two seasons straight on Star Search, the nationally televised talent competition hosted by Arsenio Hall. With outstanding dancing and her choreography they were hard to beat. Angel was then invited to perform at the Theater of the Performing Arts for the Black American Film Festival in Miami as well as "The Fisher Island Benefit".
Following this, in the summer of 2003 Angel choreographed on the Contemporary Ballet Company, Cedar lake Ensemble, which premiered throughout the world. The Village Voice quoted Angel's work as, "moving both figuratively and literally, exquisitely, provocative." In 2004 Angel began the AFL DANCE CO, a not for profit youth Dance Company. She presented to Miami a show entitled "Away You Go" choreographed and staged by Angel in May of 2004 with LIVE vocals from "Fisher the Band". The Herald and New Times gave the performances rave reviews.
Angel resides in Miami where she owns and operates, and continues to teach at Dance Empire of Miami. Opening in 1998 Dance Empire of Miami has become one of the most prestigious dance studios in the nation in the last 25 years under Angel's direction. Angel continues to be a signature training style that dancers from all over the world fly in to try and master.
Angel now takes pride in watching and helping her students to be the best they can be in dance. Currently her former students are member of the Alvin Ailey Dance Company, Complexions, dancing for artists like Brittney Spears, Janet Jackson, Madonna, Usher and more. Some have even toured Broadway shows like the West Side Story and 42 Street. Many of her dancers have won National titles in the country, received invitations to professional companies and have won scholarships to the finest arts programs in the country including Julliard. Today Angel celebrates Dance Empire's 25 Year Anniversary and continues to work at advancing her students in the Elite Company of Dance Empire as she's looking forward to launching more of her protégés!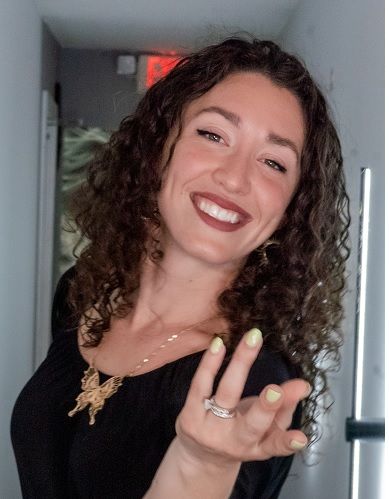 Marion-Skye Brooke Logan
Co Artistic Director
Marion-Skye Brooke Logan was born and raised in Miami Florida. As a native to Miami, Fl, Brooke grew up predominantly learning hip hop and jazz under the direction of Angel Fraser Logan and Tawanna Hall, training at Dance Empire of Miami for her entire childhood. After graduating high school she studied at Florida State University as a dance major. She was a member of the 2012-2013 FSU Golden Girl Dance Team. After returning from FSU Brooke took an internship with the Alvin Ailey Dance Company through Brazil and Argentina. She has studied for two summers at the San Fransisco Conservatory and was accepted as the resident choreographer for the summer 2014 for the San Fran Conservatory Summer Session. Later she received a full scholarship for the New World School of the Arts College Dance Program and recently graduated from NWSA College with her BFA in Dance.
In her later study's, she discovered ballet techniques, traditional modern, and the language of Gaga. Brooke also spent her college career learning various repertoires such as works from Robert Battle, Paul Taylor, and Ohad Naharin. She also had her work showcased each year as a selected choreographer. Brooke is most recently the assistant to Alvin Ailey dancer and choreographer Jamar Roberts, and assisted him in his first creation on the company "Members Don't Get Weary". Professionally, Brooke recently held the principle role in Robert's full length work, The House of the Most Loved. Brooke furthered her dance education this summer (2018) at Jacobs Pillow where she was selected for their summer intensive program. In the future, Brooke hopes to continue to learn and grow through the study of Gaga and plans to be involved in the Dance world, whether it's performing in repertoire, being a part of the process to create them, or creating them herself.
Presently she is teaching at Dance Empire of Miami, from the young children's Kinderdance program to the Elite Company dancers where she sharing her Gaga technique and passions of dance. Brooke is once again this year the assistant to Alvin Ailey dancer and choreographer Jamar Roberts, and assisted him in the creation on the company "Ode", as well as she assisted him on his choreography on the Julliard School and will assist him with the New York City Ballet and Miami City Ballet in the upcoming months.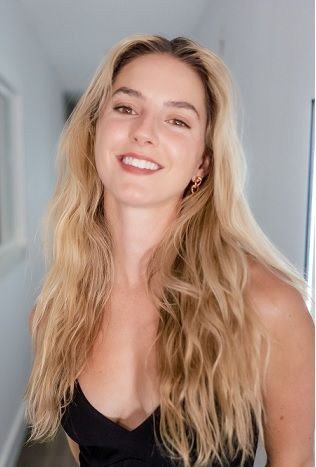 Balli Logan
Dance Instructor
Balli Logan was born and raised in Miami Florida; She trained at Dance Empire of Miami in all genres of dance since the age of two, training predominantly in jazz and hip hop under the direction of Angel Fraser Logan and Tawanna Hall. Through the years she has had the opportunity to train with master teachers and choreographers such as Mia Michaels, Jamar Roberts, Dee Caspary, Mandy Moore and Bobby Newberry to name a few. Miss Logan graduated from Westminster Christian School in 2015 and then studied at Florida State University as a dance major. While at FSU Miss Logan was a member of the 2015-2016 FSU Golden Girl Dance Team. She graduated from Florida State University May 2019 with a major in Psychology. Upon returning from FSU Miss Logan returned to Dance Empire of Miami to give back her passion for dance to the upcoming dancers and she was the 2019-2020 Dance Teacher for Miami Palmetto Senior High School.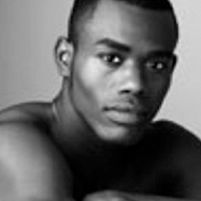 Jamar Roberts
Dance Instructor
Throughout his youth he also trained at the Dance Empire of Miami under the direction of Angel Fraser Logan. Shortly after graduation he moved to New York to train as a fellowship student at The Ailey School. Mr. Roberts was a member of Ailey II in 2001 and Complexions Contemporary Ballet. He is currently a principal dancer with Alvin Ailey American Dance Theater since 2002. Having resided in New York for over a decade now, Jamar has had the privilege of working with some of the best choreographers in the business such as, Judith Jamison, Ohad Naharin, Kyle Abraham, Robert Battle, Geoffery Holder, Dwight Rhoden, Wayne McGregor, Mauro Bigonzetti, Alonzo King, Roland K. Brown and many others.
Along with extensive touring in the U.S. and Internationally with the Alvin Ailey American Dance Theater, Jamar has made several appearances on the hit TV show "So You Think You Can Dance", "Dancing With The Stars", BET 106 and Park, and "LIVE with Michael and Kelly". He has also made guest appearances at the Vail International Dance Festival, "Stars of the 21 Century" Ballet Gala 2013, and the Youth American Grande Prix 2014 Semi-Finals Gala in Cordoba, Mexico. And In 2007 he was nominated Dance Magazine's "Top 25 To Watch".
With a wealth of knowledge and experienced gained from being such an accomplished dance artist, Jamar Roberts has now began to create his own choreographic works. His first work "213 And What Goes Down" earned him a spot as a semi-finalist at the Capezio A.C.E Awards Dance Competition. Since then he has created "Ole Acholi" for the PLGDT (Peter London Global Dance Theater), "Elegiac Lament" for the ADRF (Ailey Dancers Resource Fund), "Converge", choreographed for himself and fellow dancer Alicia Graf-Mack, and now for the AFLDC his latest work titled "Veil".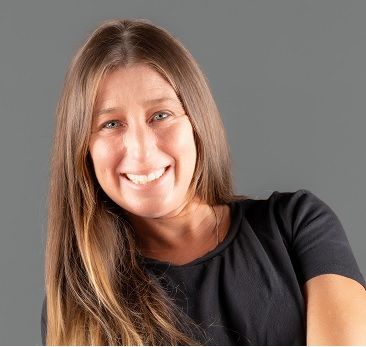 Melissa Vicente
Dance Instructor & Comunications Director
Melissa Marcus Vicente was born and raised in Miami, Florida. She trained at Joe Michael's Dance Studio under Mia and Dana Michaels and was a member of the Miami Movement Dance Company. She continued to dance throughout high school, but ultimately decided to focus on training in sport baton twirling. She is a two-time World Baton Twirling Champion in the team event and former US Grand National Twirling Champion. She was also the featured baton twirler at Florida State University and the University of Miami.
She is the director and choreographer of Synergy Twirl Club, four-time National dance twirl team champions and the 2015 International Cup Team A Champions. She has been teaching dance and baton twirling from preschool age children to adults since 2005.
She completed her Masters and Doctoral degree in Exercise Physiology and Educational Research at the University of Miami and a Bachelors degree in Exercise Science and Sport Nutrition at Florida State University. Her doctoral dissertation focused on the physiological profile of modern dancers, sport baton twirlers, and competitive cheerleaders.
Melissa recently became Dance Empire's Communication Director which has greatly improved all communications between our students, parents and the teachers.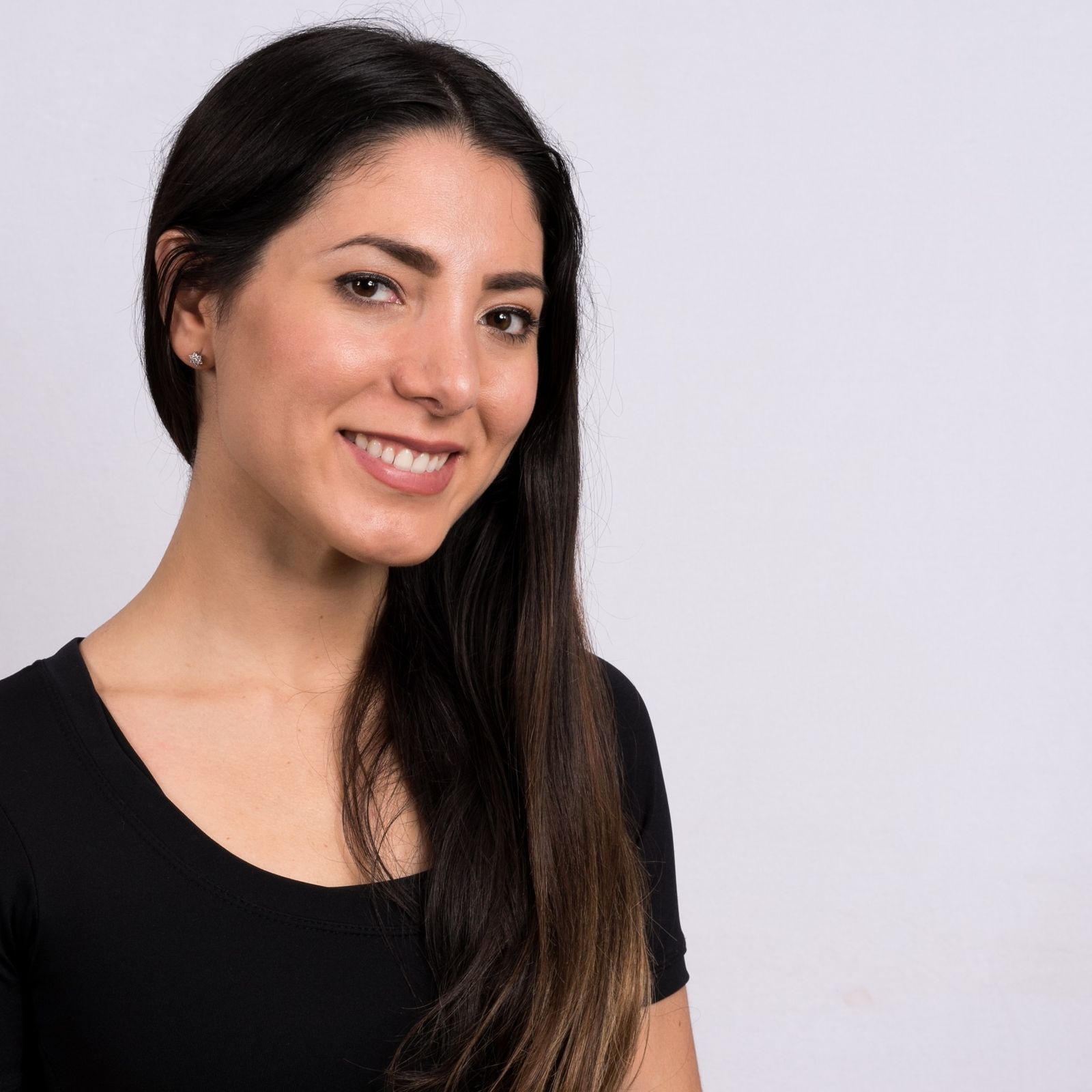 Maylu Pena
Instructor
Maylu was born in Caracas, Venezuela where after completing the Vaganova training program, she earned a Diploma in Classical Ballet from the National School of Dance (ENDANZA). In addition, Maylu trained for a summer at the French and Academie De Danse Montparnasse in Paris, attended the Classical Ballet Festival in the Dominican Republic and spent two amazing weeks training at the National School of Cuba in La Havana, Cuba. Later moved to the US, after receiving a full year scholarship where she danced at Metropolitan Ballet under the artistic direction of Tatiana Berenova, first as an apprentice and later as a company member.
Later joined Continental Ballet Company as company member, under the direction of Riet Velthuisen, dancing lead roles in the full lengths ballets of The Nutcracker (Clara, Flower Queen, Doll, Rat Queen) Sleeping Beauty (Temperament Fairy, Little Red Riding Hood, Diamonds) Giselle (Peasant Pas, Willis demi soloist), Pas de Quatre, Don Quixote Pas de Deux, Les Sylphides, Cinderella, Coppelia, Swan Lake (pas de trois, little swans, Spanish) amount others.
Maylu has attended the Joffrey Ballet Chicago School and Joffrey Ballet New York summer programs on scholarships, to City Ballet of San Diego, The Arts of Classical Ballet in Pompano, FL, Gelsey Kirkland Academy in Brooklyn, NY, Master Ballet Academy in Scottsdale, AZ and Hollywood Ballet Academy while training alongside in the The 5th Position Method with Victoria Vargas.
Maylu had served as assistant for the Director and nutrition advisor for Metropolitan Ballet Academy, ballet instructor and choreographer for North Ballet Academy and Youth Company, the ballet coach for Northwest Rhythmic Gymnastics and ballet faculty and coach for Larkin Dance Studio for 5 years.
Maylu was part of the production and choreography of "Assemblé" for the Minnesota Fringe Festival and has appeared in The Lavender Magazine, La PRENSA Minnesota in 2015, the HOLA magazine in June 2016, The Pioneer Press in 2019 and modeled for different clothing brands such as Lingerie Briefs, Stephanie Hynes Photography in 2018 Maria Stanley in 2020. In addition to dance, Maylu holds a bachelor's degree in Nutrition from the University of Minnesota.
Today Maylu is a ballet instructor for Dance Empire of Miami and we are really excited for the knowledge of dance and her expertise in technique that she will share with our students.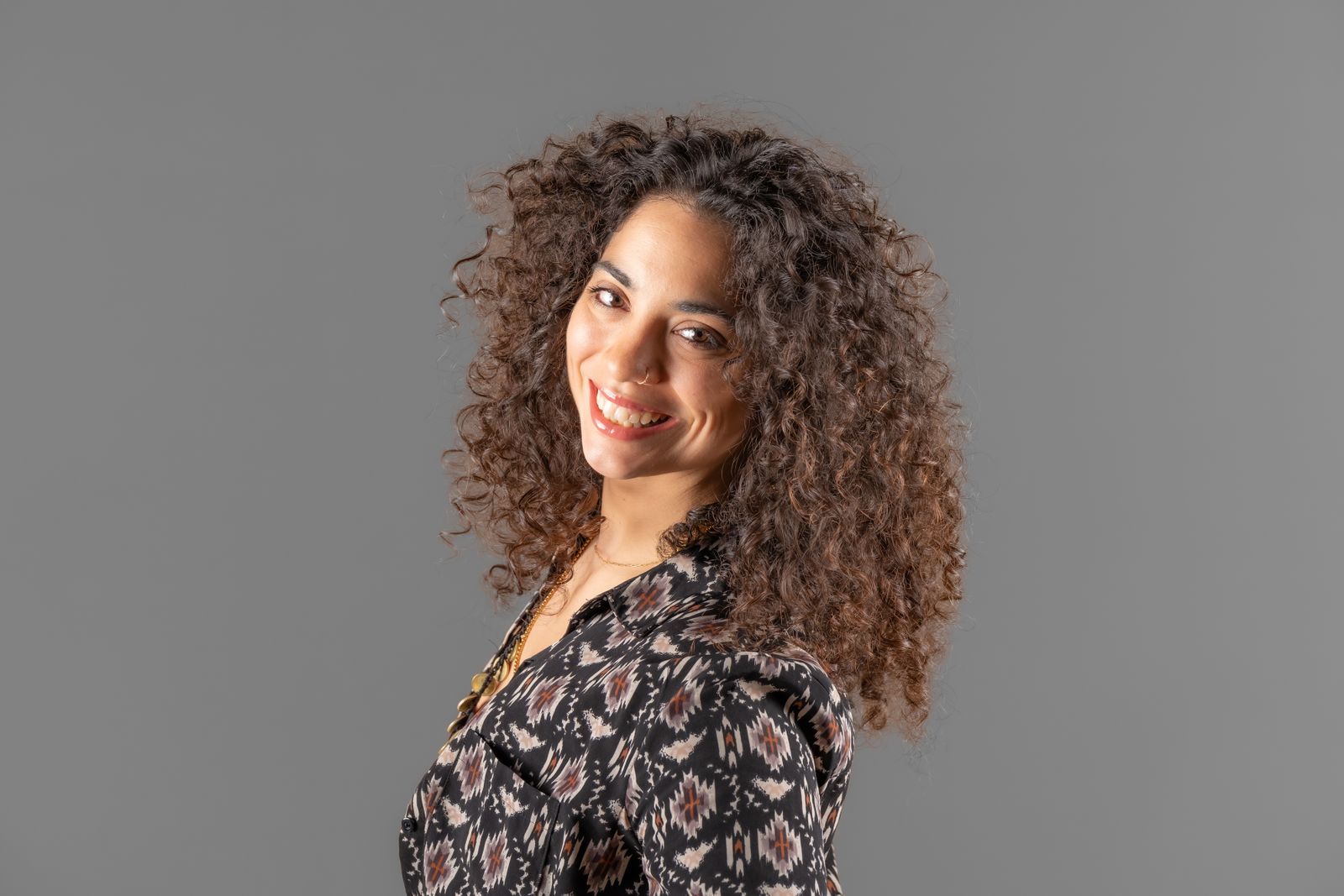 Stephanie Franco
Dance Instructor
Stephanie Franco is a traveling choreographer, teacher, and movement artist based out of Miami, Florida. She is a versatile creator, with an evolving focus in contemporary and improv. Under the cohesive training of John Culbertson and Cookie Ramos, she deepened her journey at a local Dance Studio in Miami, as their contemporary instructor.
In and out of living in Los Angeles, she has worked with world-renowned choreographers such as Mia Michaels & trained under the direction of Erica Sobol, in deep process with artists such as Medhi Walerski, Tilman O'Donnell, Jermaine Spivey, and Adi Salant.
Living in Miami, developing as an artist, she pushes her awareness working with mentor Michelle Murray as a member of Jubilation Dance Ensemble. She is a catalyst for artistic expression in constant research, through spiritual resonance and abstract motion. Fostering an environment for all bodies she aims to help movers develop their own voice in embodied creativity and vulnerability.
She has also embarked on projects with Pioneer Winter, Dale Andree, Adele Myers, Hattie Mae Williams, Valeria Valleto and Urban Bush Women to name some. She was an artist in residency with Grass Stains '22 under Pioneer Winter and Ana Sanchez & Miami DanceMakers '22 under Adele Myers. She is currently a member of Syncopate Collective & NWD Projects under Dale Andree, along studying as a cohort of Rennie Harris University. She has also embarked on community engagement with Breakthrough Miami. Teaching dance on a deeper level is her virtue, constantly exploring through movement and beyond.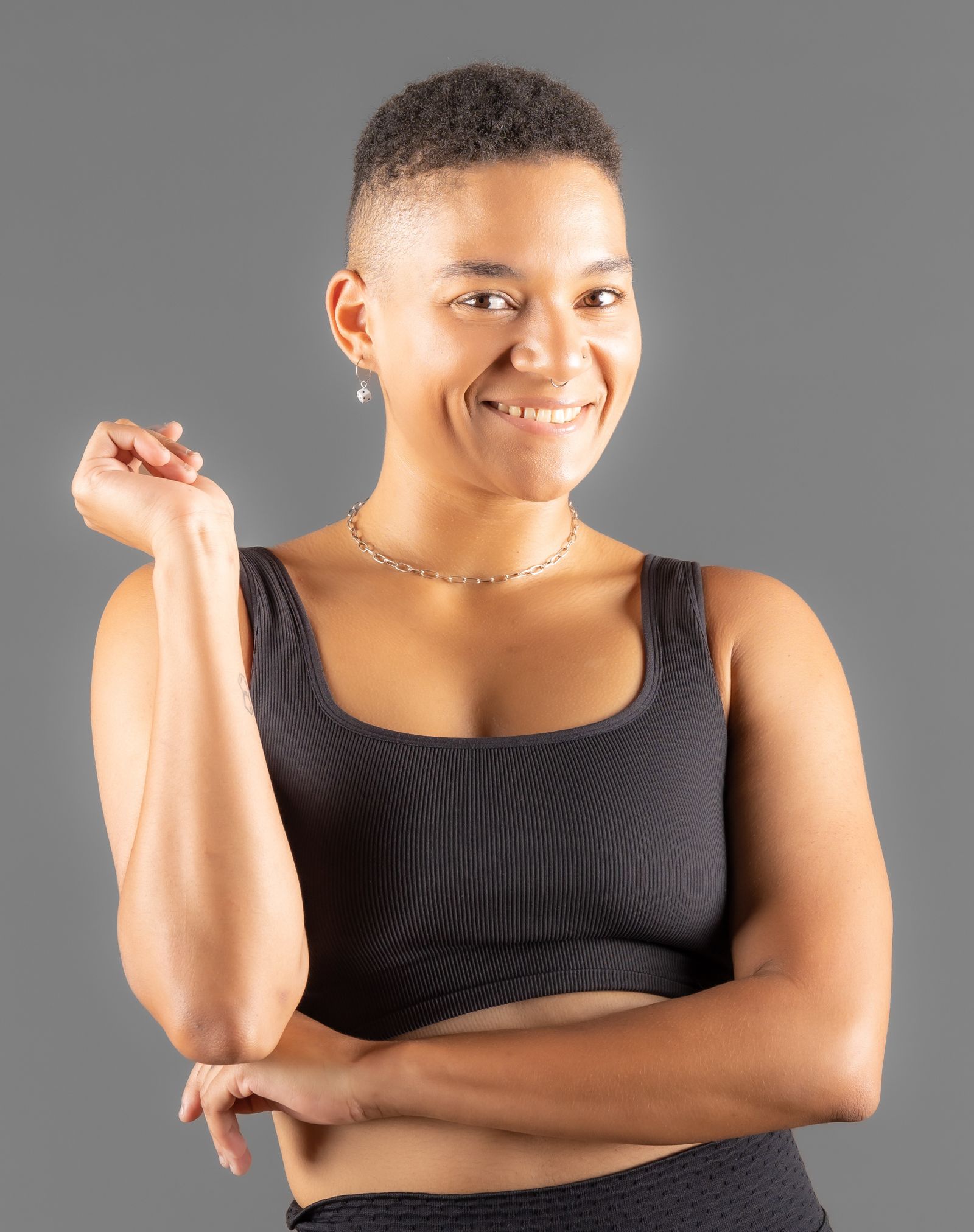 Destiny Diaz
Dance Instructor
Destiny Diaz is a Dominican-American dancer and choreographer from Bronx, New York. She moved to South Florida at the age of 12. She quickly discovered Hip Hop and Belly Dance in a local dance studio and never quit. In 2012, she was accepted into the Academy of Arts and Minds High School, where she studied the fundamentals of dance. This led to her acceptance at New World School of the Arts College. In this program she performed works by Robert Battle, Ohad Naharrin, and Mark Morris. Outside of college, she assisted alongside choreographers such as Adele Myers and Sandra Portal and performed for Herman Payne, Jennifer Archibald, and Peter London. She recently was selected as a residential choreographer for Miami DanceMakers and to perform in Perez Art Museum and a Mermaid dancer for the Miami Marlins. She is currently a company member of the Gloria Eve Dance Company in New York City, DanceNow! Miami and Syncopate Dance Collective.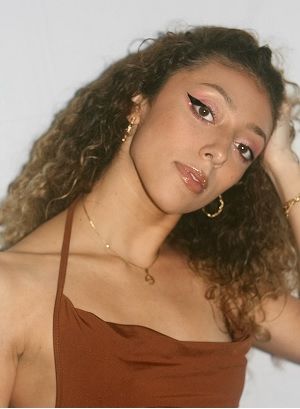 Mia Alonso
Flexibility and Dance Tricks
Mia Alonso began training at Miami Dance and Music Academy at 5 years old. After joining their company the next year, she was trained in all styles of dance from tap and hip hop to ballet and lyrical. She joined South Miami Middle School's dance magnet program where she was exposed to more styles like Jive, Afro Carribean, and even some Bollywood training to name a few. She then attended Coral Reef Senior High where she would join the Cudettes dance team for her four years there, while continuing her formal training with Miami Dance and Music Academy. In her 13 years of training and competing, she was awarded many scholarships from each convention she attended as well as national titles as a soloist and as a part of the teams at Coral Reef and Miami Dance and Music. Since graduating, she has worked with the Lourdes Dancers and multiple studios around Miami. Leading the Lourdes Dancers to a 10th place trophy at UDA Nationals in their first year of attending the competition. Training young dancers to achieve their goals, in all areas, is her highest priority. Dance is her passion and sharing it is another. She strives for her students to reach their fullest potential inside and outside of the studio. For her, her students holding their heads higher and speaking a little clearer, is an achievement in and of itself.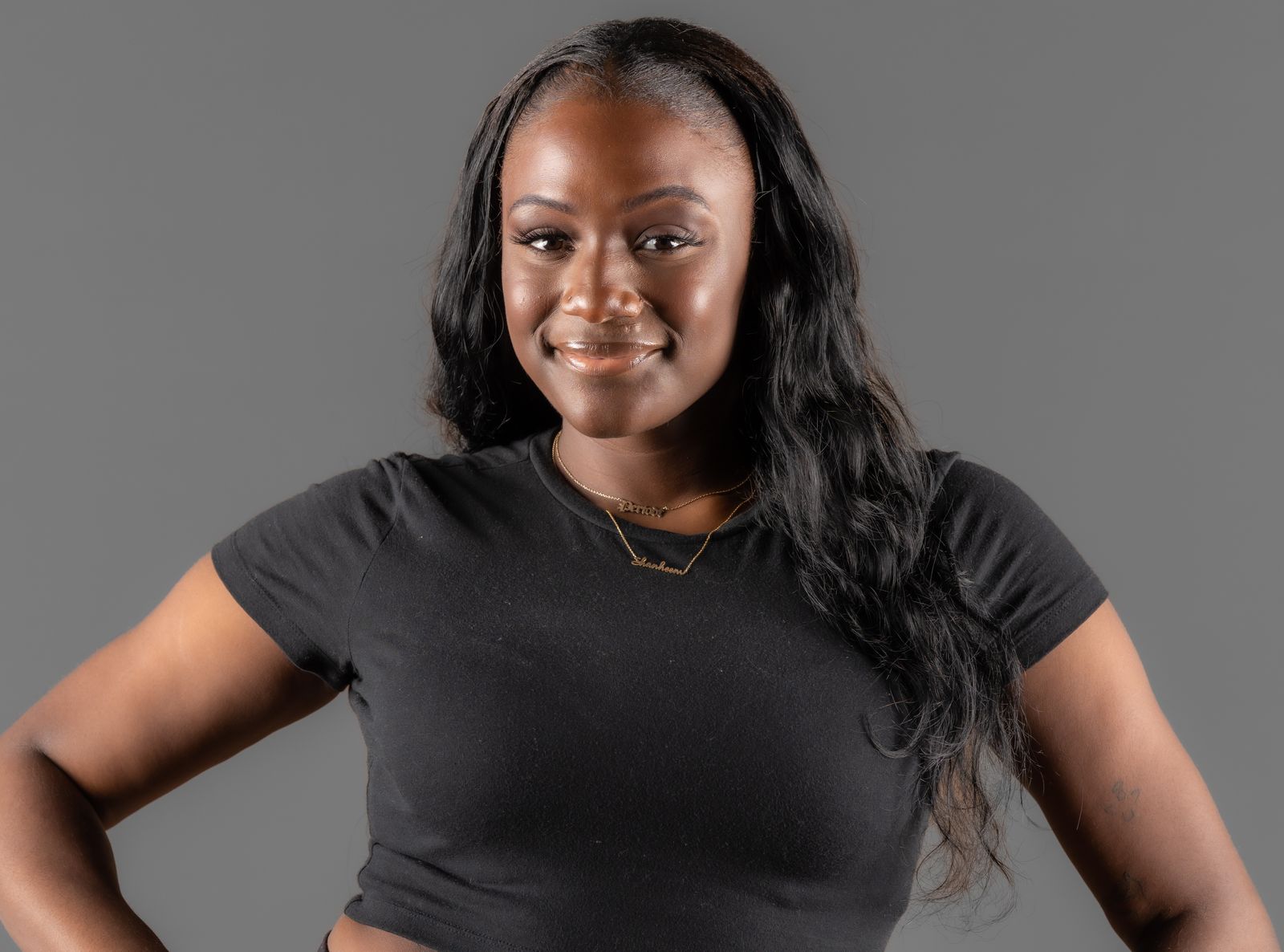 Shanheem Pierre
Dance Instructor
Shanheem Pierre has been dancing in the Elite Company of Dance Empire since 2008. She graduated New World School of the Arts Dance Program and attended New World's College on a full Dance Scholarship. She has trained in all genres of dance and is now eagerly giving back her passion and talents to our Dance Empire students. Shanheem trains dancers in all genres of dance and is quite the choreographer, winning choreography awards at different competitions.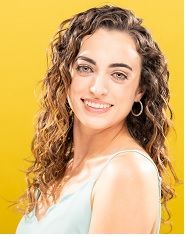 Amanda Rodriguez
Dance Instructor
Amanda Marie Rodriguez is from Miami, Florida and began her dance training at the young age of three at Patricia Peñenori Dance Center. In 2007, she switched to Artistic Dance Center (ADC) where she decided to focus more on her ballet training. While there, her teachers were Elizabeth Acuña Nuevo and Lissette Salgado Lucas who retired from the Winnipeg Ballet in Canada. She then graduated from ADC in 2013. While at ADC Amanda has placed and won at various national dance competitions such as YAGP and The American Dance Competition. She has attended summer programs on full or partial scholarships with the following: Ballet Met, Chautauqua, NCDT (now Charlotte Ballet), Joffrey Ballet Chicago, and Hubbard Street Dance Chicago. She auditioned and was chosen for the prestigious Butler Ballet program at Butler University in Indianapolis, Indiana where she graduated in 2017.
While there, she worked to acquire a Bachelor of Arts in Dance-Pedagogy with Business Law and Business Entrepreneurship and Innovation minors. While at Butler, Amanda was awarded a Butler Merit for her performances in the Nutcracker and an invitation to be part of the National Society for Collegiate Scholars for her academic prowess. She has performed in ballets like the Nutcracker, Midwinter Dance Festival, Cinderella, Sleeping Beauty, Swan Lake, Giselle, and excerpts of Paquita: where each performance is accompanied by a live orchestra.
Now, Amanda is a dance teacher where she gets to share her knowledge and passion for dance with young dancers. She continues to dance professionally and has been part of various music videos, and stage productions. In addition, she is a member of the MLB Marlins Mermaids Dance Team and has been on the team for two seasons.
During her off time, Amanda loves spending time at home with her family and playing around with her dogs Lila, and Dakota.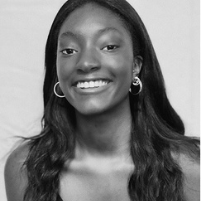 Sierra Taylor
Dance Instructor
Sierra Taylor is a current dancer at New World School of the Arts College pursuing a Bachelor in Fine Arts. She started dancing at the age of four and specialized in all styles. Her strongest suit is contemporary and jazz. She attended Palmetto Senior High and was a part of the Variations Dance Team, an officer her junior year and Captain her senior year. Sierra also has a gift for choreography. Her goal when she teaches/choreographs is to always create stories with the body. Dancing should not just be about movement and technique but also about tapping in to your inner self and expressing that to the max not only for whoever is watching, but for yourself. Every class I teach a combo to help build muscle memory. The styles change from week to week (jazz/ contemporary) or I blend them. Growth is important whether it's in dancing or in confidence. Everyone deserves to have a chance to shine!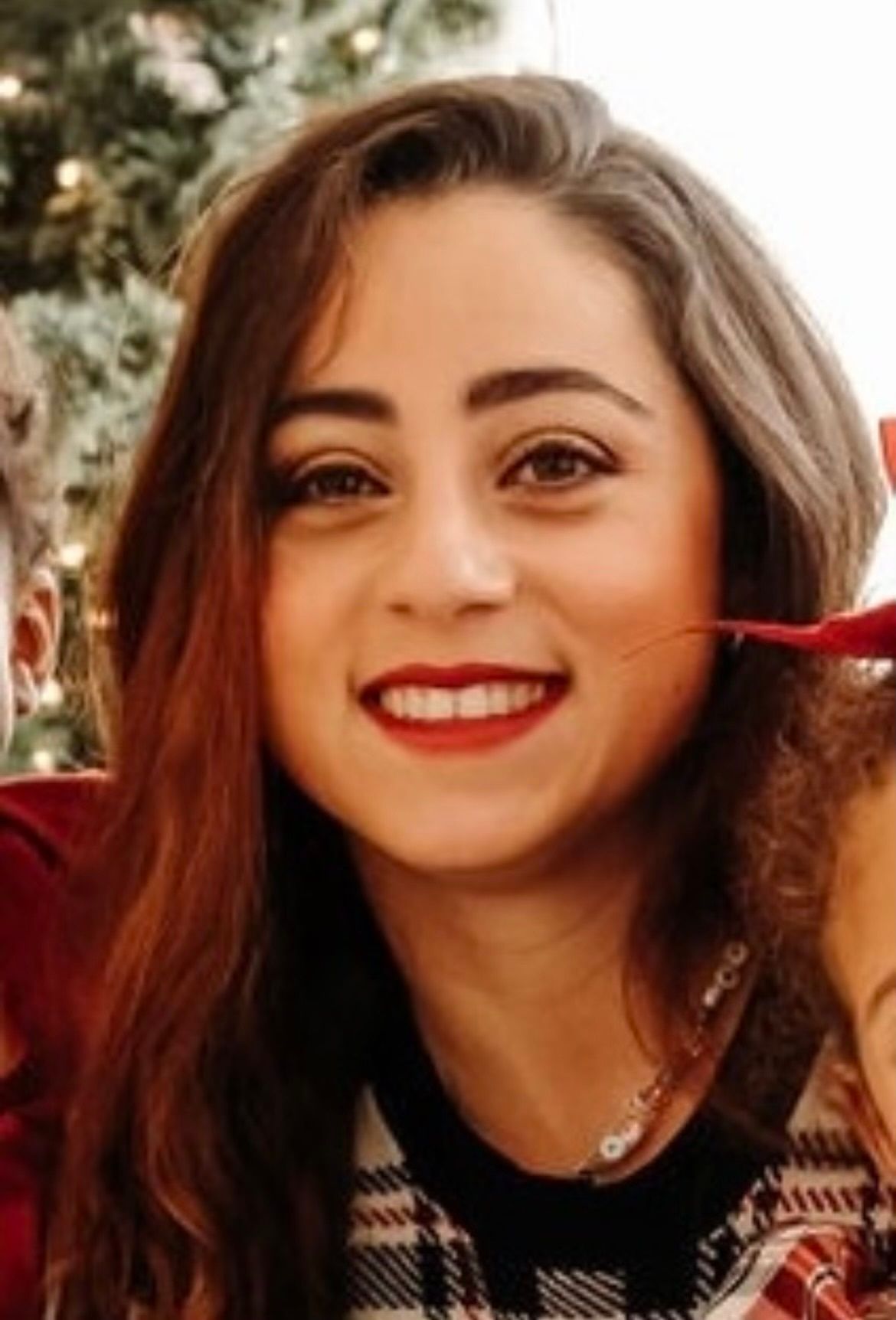 Katrina "Cookie" Carvajal
Dance Instructor
Katrina Carvajal was born and raised in Miami, Florida. She participated and trained in cheerleading for over 15 years. She cheered for Top Gun All Stars and Step Ahead All Stars where she won two world championship titles. Katrina was also an NCA Championship.
Katrina has been teaching our dance acro class at Dance Empire for the past year as she loves to pass on her expertise and training to the new generation.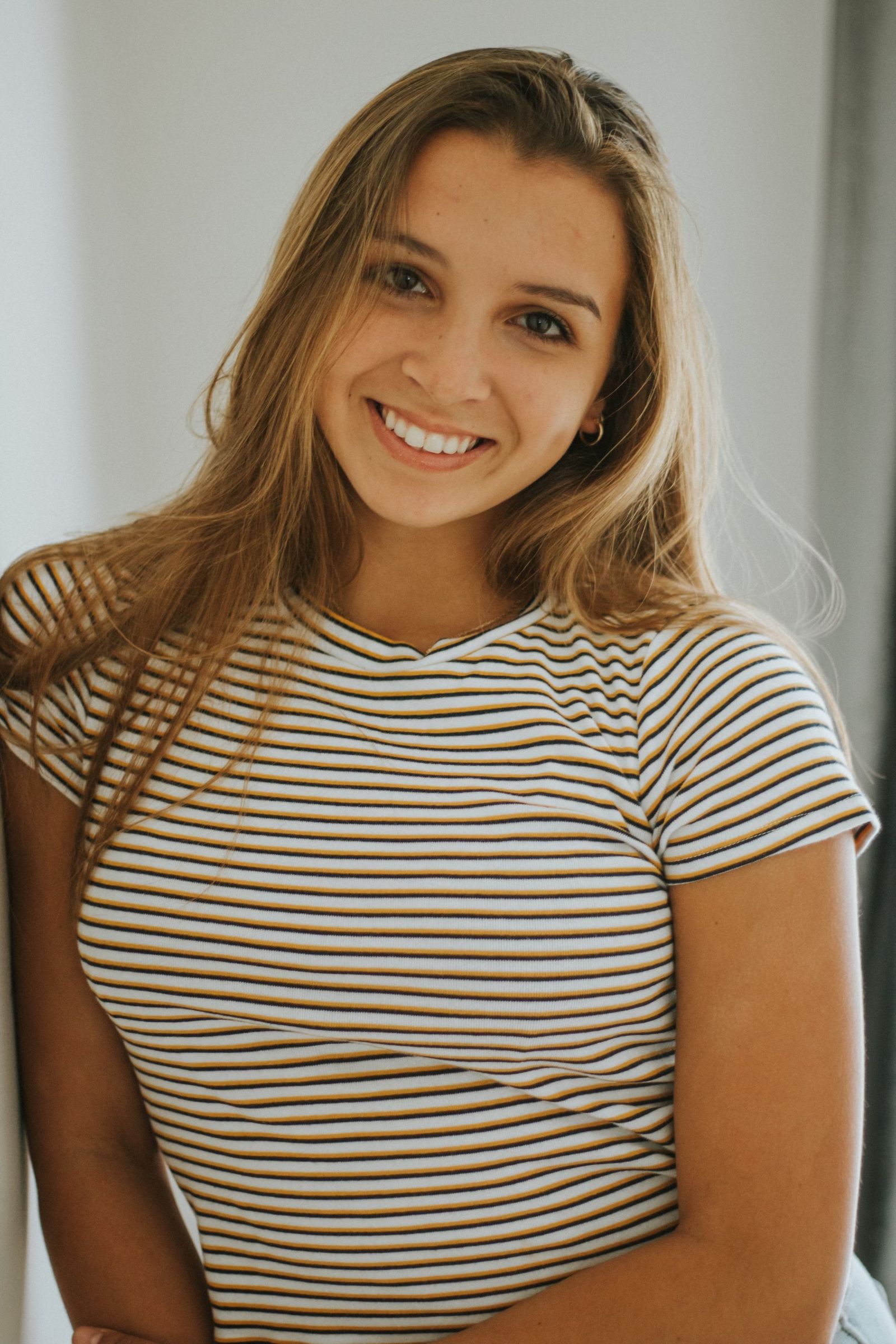 Priscilla Hardie
Dance Instructor
Priscilla started her dance training at the age of 3 years old and continued training through high school in all genres of dance such as Jazz, Ballet, Tap and Hip Hop. While in school, she was a member of the national championship winning dance teams Southwood Middle School of the Arts "Superstars" and Coral Reef Senior High "Cudettes". After graduation, she went on to study at Florida International University, where she also joined the FIU Dazzlers dance team. Now, as she continues to pursue her Bachelor's Degree, Priscilla is the Assistant Dance Coach for the Southwood Superstars dance team and is always looking for different ways to instill her passion for dance into the younger generations.