Our Artistic Team
All of our dance instructors and choreographers are seasoned professionals and are the most sought out in the industry making Dance Empire, the best dance company in Miami.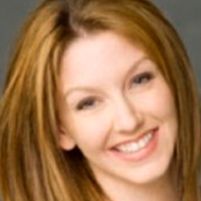 Angel Fraser-Logan
Artistic Director
Passion for Dance
Angel has been dancing for the past 39 years. She was trained in lyrical, jazz, ballet, tap, modern, acro & hip hop. Her many honors and achievements as a dancer include the Miami Movement Dance Company from 1988 to 1991. Also in 1988 she was a finalist on the ever-popular Star Search hosted by Ed McMahon. In 1989 she became the Junior National Dance Champion in the U.S. and in 1990 was featured in many acclaimed TV commercials based on her national titles, including becoming the "McArthur Milk Child". She also appeared in advertisements in the Miami Herald as well as other print media. She began to guest perform for personalities such as Philip Michael Thomas, Don Johnson and former Senator Bob Graham. She attended the New Word School of the Arts/Department of dance and was offered a full scholarship to Florida State University & NYU.
As a child Angel studied ballet under Susanna Prieto but acquired her morn jazz style from Mia Michaels. Angel received a full scholarship to the Alvin Ailey Summer Workshop Programs in New York City from 1988 to 1992. Angel's unusual and very successful modern style of jazz is a mixture of technical jazz along with a rhythmic, modern soul-searching twist. In 1991 she began sharing her talents and secrets with students and developed a new love for teaching and choreography. Her honors as a teacher include a 1996 and 1997 Dance Educators of America Choreographic Award, and a Dance Educators of America "Music in Motion" Award. Angel has won many Joe Tremaine, West Coast and Dance Alliance National Competition awards including being a first place recipient for her choreography from L.A. DanceForce, West Coast, New York City Dance Alliance and JUMP Competitions.
In 1999 Angel was selected as the representative of Jazz Dance for all of the Dade County Magnet Middle and High Schools. In 2000 Dancer magazine chose Dance Empire as one of the strongest dance schools in the country to represent them in their "Up Close and Personal" interviews that were televised.
Angel's choreography started to bloom. Studios all over the country as well as professional contemporary companies were offering Angel opportunities. With family roots and student's starting to root her style she decided Miami was where she wanted to stay. In the summer of 2002 she showcased her work at the Jazz Dance World Congress in Chicago, where she received the bronze medal. This then led to Euro Disney and Carnival Cruise Lines making even more offers.
In 2003 Angel and two of her very own students headed to Los Angeles where they competed and won the finals for two seasons straight on Star Search, the nationally televised talent competition hosted by Arsenio Hall. With outstanding dancing and her choreography they were hard to beat. Angel was then invited to perform at the Theater of the Performing Arts for the Black American Film Festival in Miami as well as "The Fisher Island Benefit".
Following this, in the summer of 2003 Angel choreographed on the Contemporary Ballet Company, Cedar Lake Ensemble, which premiered throughout the world. The Village Voice quoted Angel's work as, "moving, both figuratively and literally, exquisitely provocative." In 2004 Angel began the AFL DANCE CO, a not for profit youth dance company. She presented to Miami a show entitled "Away You Go" choreographed and staged by Angel in May of 2004 with LIVE vocals from "Fisher the Band". The Herald and New Times gave the performances rave reviews. Show two is in the works and has been one of the most sought after events in Miami Dade County.
Angel resides in Miami where she owns and operates, and continues to teach at Dance Empire of Miami. Opening in 1988, Dance Empire of Miami has become one of the most prestigious dance studios in the nation in the last 21 years under Angel's direction.
Angel now takes pride in watching and helping her students to be the best they can be in dance. Currently her former students are members of the Alvin Ailey Dance Company, Complexions, dancing for artists like Britney Spears, Janet Jackson, Madonna, Usher, and more. Some have even toured Broadway shows like the West Side Story and 42 Street. Many of her dancers have won National titles in the country, received invitations to professional companies and have won scholarships to the finest arts programs in the country including Julliard. Today Angel continues to work at advancing her students in the Elite Company of Dance Empire as she's looking forward to launching more of her protégés!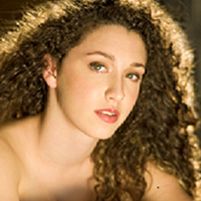 Marion-Skye Brooke Logan
Co Artistic Director
Marion-Skye Brooke Logan was born and raised in Miami Florida. As a native to Miami, Fl, Brooke grew up predominantly learning hip hop and jazz under the direction of Angel Fraser Logan and Tawanna Hall, training at Dance Empire of Miami for her entire childhood. After graduating high school she studied at Florida State University as a dance major. She was a member of the 2012-2013 FSU Golden Girl Dance Team. After returning from FSU Brooke took an internship with the Alvin Ailey Dance Company through Brazil and Argentina. She has studied for two summers at the San Fransisco Conservatory and was accepted as the resident choreographer for the summer 2014 for the San Fran Conservatory Summer Session. Later she received a full scholarship for the New World School of the Arts College Dance Program and recently graduated from NWSA College with her BFA in Dance.
In her later study's, she discovered ballet techniques, traditional modern, and the language of Gaga. Brooke also spent her college career learning various repertoires such as works from Robert Battle, Paul Taylor, and Ohad Naharin. She also had her work showcased each year as a selected choreographer. Brooke is most recently the assistant to Alvin Ailey dancer and choreographer Jamar Roberts, and assisted him in his first creation on the company "Members Don't Get Weary". Professionally, Brooke recently held the principle role in Robert's full length work, The House of the Most Loved. Brooke furthered her dance education this summer (2018) at Jacobs Pillow where she was selected for their summer intensive program. In the future, Brooke hopes to continue to learn and grow through the study of Gaga and plans to be involved in the Dance world, whether it's performing in repertoire, being a part of the process to create them, or creating them herself.
Presently she is teaching at Dance Empire of Miami, from the young children's Kinderdance program to the Elite Company dancers where she sharing her Gaga technique and passions of dance. Brooke is once again this year the assistant to Alvin Ailey dancer and choreographer Jamar Roberts, and assisted him in the creation on the company "Ode", as well as she assisted him on his choreography on the Julliard School and will assist him with the New York City Ballet and Miami City Ballet in the upcoming months.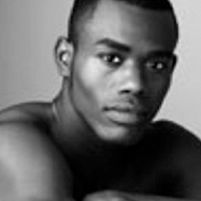 Jamar Roberts
Dance Instructor
Throughout his youth he also trained at the Dance Empire of Miami under the direction of Angel Fraser Logan. Shortly after graduation he moved to New York to train as a fellowship student at The Ailey School. Mr. Roberts was a member of Ailey II in 2001 and Complexions Contemporary Ballet. He is currently a principal dancer with Alvin Ailey American Dance Theater since 2002. Having resided in New York for over a decade now, Jamar has had the privilege of working with some of the best choreographers in the business such as, Judith Jamison, Ohad Naharin, Kyle Abraham, Robert Battle, Geoffery Holder, Dwight Rhoden, Wayne McGregor, Mauro Bigonzetti, Alonzo King, Roland K. Brown and many others.
Along with extensive touring in the U.S. and Internationally with the Alvin Ailey American Dance Theater, Jamar has made several appearances on the hit TV show "So You Think You Can Dance", "Dancing With The Stars", BET 106 and Park, and "LIVE with Michael and Kelly". He has also made guest appearances at the Vail International Dance Festival, "Stars of the 21 Century" Ballet Gala 2013, and the Youth American Grande Prix 2014 Semi-Finals Gala in Cordoba, Mexico. And In 2007 he was nominated Dance Magazine's "Top 25 To Watch".
With a wealth of knowledge and experienced gained from being such an accomplished dance artist, Jamar Roberts has now began to create his own choreographic works. His first work "213 And What Goes Down" earned him a spot as a semi-finalist at the Capezio A.C.E Awards Dance Competition. Since then he has created "Ole Acholi" for the PLGDT (Peter London Global Dance Theater), "Elegiac Lament" for the ADRF (Ailey Dancers Resource Fund), "Converge", choreographed for himself and fellow dancer Alicia Graf-Mack, and now for the AFLDC his latest work titled "Veil".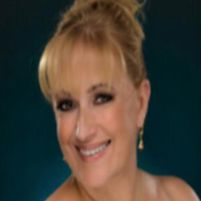 Liana Navarro
Dance Instructor
Liana Navarro was born in Havana, Cuba in 1958. At 2 years of age, she came to Miami where she was raised and resided ever since. Liana attained her Ballet training at Ballet Concerto in Coral Gables. In 1975, at the age of 17, she founded Liana Ballet Studio and commenced teaching dance students of all ages. From the onset, Liana's passion for teaching was demonstrated by the early success her students were achieving in the dance community. Liana has dedicated herself to the perfection of the art as an instructor and choreographer to dancers of all ages for the past 40 years. Liana Navarro was the Founder and Director of LSW (Liana's Selected Workshop). The LSW program was dedicated to the intense professional training of serious dancers striving to become professionals.
Ms. Navarro has participated for many years in competitions worldwide and recipient of countless "Choreography Awards" and Honors. Many of her students, while competing at National and International Competitions such as The Prix de Lausanne in Switzerland, and The International Ballet Competition – Jackson, Mississippi (Ballet Olympics), have been recipients of National and International first place awards. In 2006, in initiation of "The American Dance Competition", Liana was awarded the "Outstanding Coach Award". Several of Liana's former students such as prima ballerinas Jeannette Delgado of the Miami City Ballet and Lilyan Vigo-Ellis of the North Carolina Ballet have been honored with the"Princess Grace Award". Ms. Vigo-Ellis has received this prestigious award twice.
Ms. Navarro has judged in many renowned dance competitions as well. Presently, numerous of Liana's former students have continued their careers as principal dancers in prominent dance companies worldwide, and others as instructors in their own established Ballet Dance Studios.
Ms. Navarro presently is a private ballet coach and instructor of Master Ballet Classes in South Florida.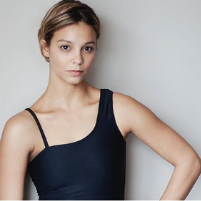 Loliette Ribot
Dance Instructor
Mrs Loliette was born in Havana, Cuba. When she was 4 years old, she began her dance studies and shortly after she started her professional ballet studies at the Elementary Institute of Ballet where she graduated at age of 15.
During this time she had the opportunity to dance in different theaters in Havana, participate in different competitions and meet with different dancers from international academies. This helped her to develop new skills and learn other types of dances such as as contemporary and folk. In 2007, Loliette began her bachelor at the National Ballet Institute in Cuba where she graduated as a Ballet Instructor, and 3 years later she started her career as a teacher. Since then she has been teaching
classical ballet and PE to children from 2 years old as well as adults.
At the moment she is a teacher in different educational centers (daycares) where she organizes shows every year with great success, which have been valued by the directors. Recently she has joined Dance Empire as a ballet teacher and a teacher in the young children's program. We are so excited to have her on board!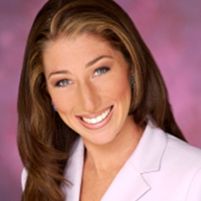 Melissa Vicente
Dance Instructor
Melissa Marcus Vicente was born and raised in Miami, Florida. She trained at Joe Michael's Dance Studio under Mia and Dana Michaels and was a member of the Miami Movement Dance Company. She continued to dance throughout high school, but ultimately decided to focus on training in sport baton twirling. She is a two-time World Baton Twirling Champion in the team event and former US Grand National Twirling Champion. She was also the featured baton twirler at Florida State University and the University of Miami.
She is the director and choreographer of Synergy Twirl Club, four-time National dance twirl team champions and the 2015 International Cup Team A Champions. She has been teaching dance and baton twirling from preschool age children to adults since 2005.
She completed her Masters and Doctoral degree in Exercise Physiology and Educational Research at the University of Miami and a Bachelors degree in Exercise Science and Sport Nutrition at Florida State University. Her doctoral dissertation focused on the physiological profile of modern dancers, sport baton twirlers, and competitive cheerleaders.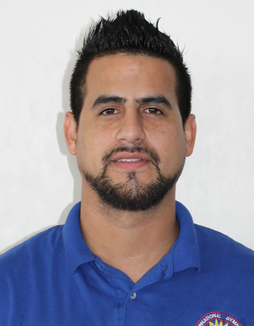 Yandis Urquiola
Certified Acro Specialist & Gymnast
Yandis was born in Cuba. His parents formed part of the National Team of Gymnastics in Cuba and therefore he grew up in a gym. Literally "gymnastics is in his blood". He was blessed to be surrounded by professionals and gymnasts that dedicated their life entirely to gymnastics. Thanks to this, he's had the privilege of learning the techniques and the beauty of gymnastics by heart. Forming part of a group of professionals, including my mother, (Yanelda Perez), Yandis learned to be respectful and caring for this beautiful sport. With all this said, Yandis is here to provide Dance Empire with the best of his knowledge and techniques, in order to acquire better results for all of our students individually.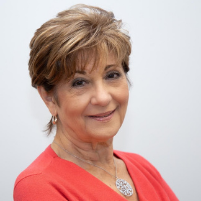 Hilda Lago
Dance Instructor
Hilda Lago started taking ballet at the age of 8 in Cuba at the Alicia Alonso School of Ballet. When her family came to Miami she continued her former Vaganova Ballet Academy training with her former teachers from Cuba, Sonia Diaz, Martha del Pino and Eduardo Recalt training at Ballet Concerto. She danced with the Ballet Concerto Company, performing in Miami as well as abroad learning the roles in Giselle, Coppelia, La Fille Mal Guarde, Les Sylphides, The Nutcracker, Swan lake, Don Quijote Pas de Deux, Le Corsaire and Spring Waters to name a few. Hilda was a dancer with the Eglevsky Ballet Company in New York, as well a soloist with the Pittsburgh Ballet Theater under the Direction of Patrick Frantz, performing a repertoire of classical and contemporary choreography. Hilda has shared the stage with Natalie Makarova, Carla Fracci, Rudolph Nureyev and others, as well as done guest performances. Hilda has a passion for teaching aspiring dancers to reach their dreams.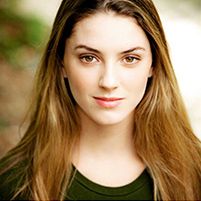 Balli Logan
Dance Instructor
Balli Logan was born and raised in Miami Florida; She trained at Dance Empire of Miami in all genres of dance since the age of two, training predominantly in jazz and hip hop under the direction of Angel Fraser Logan and Tawanna Hall. Through the years she has had the opportunity to train with master teachers and choreographers such as Mia Michaels, Jamar Roberts, Dee Caspary, Mandy Moore and Bobby Newberry to name a few. Miss Logan graduated from Westminster Christian School in 2015 and then studied at Florida State University as a dance major. While at FSU Miss Logan was a member of the 2015-2016 FSU Golden Girl Dance Team. She graduated from Florida State University May 2019 with a major in Psychology. Upon returning from FSU Miss Logan returned to Dance Empire of Miami to give back her passion for dance to the upcoming dancers and she is also the new 2019-2020 Dance Teacher for Miami Palmetto Senior High School.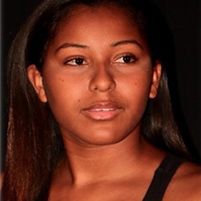 Janell Williams
Competition Director & Instructor
Janell graduated from the Magnet Dance Program at Coral Reef Senior High School. While at Coral Reef she was the Varsity Cudette Dance Team Co-Captain and helped bring home two National Championships. She also choreographed a winning number for the Coral Reef Dance Alliance. Janell was casted for the musical "The Wizard of Oz" and was also involved in the music video "High and Mighty" by Why Not Y. Janell was accepted into the Joffrey Program in both New York City and Los Angeles but has decided to stay in Miami for college while teaching at Dance Empire.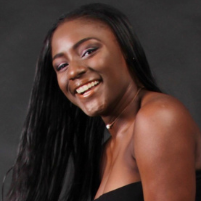 Shanheem Pierre
Dance Instructor
Shanheem Pierre has been dancing in the Elite Company of Dance Empire since 2008. She recently graduated New World School of the Arts Dance Program and is now attending New World's College on a full Dance Scholarship. She has trained in all genres of dance and is now eagerly giving back her passion and talents to our Dance Empire students.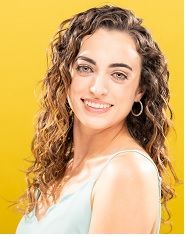 Amanda Rodriguez
Dance Instructor
Amanda Marie Rodriguez is from Miami, Florida and began her dance training at the young age of three at Patricia Peñenori Dance Center. In 2007, she switched to Artistic Dance Center (ADC) where she decided to focus more on her ballet training. While there, her teachers were Elizabeth Acuña Nuevo and Lissette Salgado Lucas who retired from the Winnipeg Ballet in Canada. She then graduated from ADC in 2013. While at ADC Amanda has placed and won at various national dance competitions such as YAGP and The American Dance Competition. She has attended summer programs on full or partial scholarships with the following: Ballet Met, Chautauqua, NCDT (now Charlotte Ballet), Joffrey Ballet Chicago, and Hubbard Street Dance Chicago. She auditioned and was chosen for the prestigious Butler Ballet program at Butler University in Indianapolis, Indiana where she graduated in 2017.
While there, she worked to acquire a Bachelor of Arts in Dance-Pedagogy with Business Law and Business Entrepreneurship and Innovation minors. While at Butler, Amanda was awarded a Butler Merit for her performances in the Nutcracker and an invitation to be part of the National Society for Collegiate Scholars for her academic prowess. She has performed in ballets like the Nutcracker, Midwinter Dance Festival, Cinderella, Sleeping Beauty, Swan Lake, Giselle, and excerpts of Paquita: where each performance is accompanied by a live orchestra.
Now, Amanda is a dance teacher where she gets to share her knowledge and passion for dance with young dancers. She continues to dance professionally and has been part of various music videos, and stage productions. In addition, she is a member of the MLB Marlins Mermaids Dance Team and has been on the team for two seasons.
During her off time, Amanda loves spending time at home with her family and playing around with her dogs Lila, and Dakota.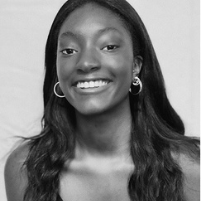 Sierra Taylor
Dance Instructor
Sierra Taylor is a current dancer at New World School of the Arts College pursuing a Bachelor in Fine Arts. She started dancing at the age of four and specialized in all styles. Her strongest suit is contemporary and jazz. She attended Palmetto Senior High and was a part of the Variations Dance Team, an officer her junior year and Captain her senior year. Sierra also has a gift for choreography. Her goal when she teaches/choreographs is to always create stories with the body. Dancing should not just be about movement and technique but also about tapping in to your inner self and expressing that to the max not only for whoever is watching, but for yourself. Every class I teach a combo to help build muscle memory. The styles change from week to week (jazz/ contemporary) or I blend them. Growth is important whether it's in dancing or in confidence. Everyone deserves to have a chance to shine!