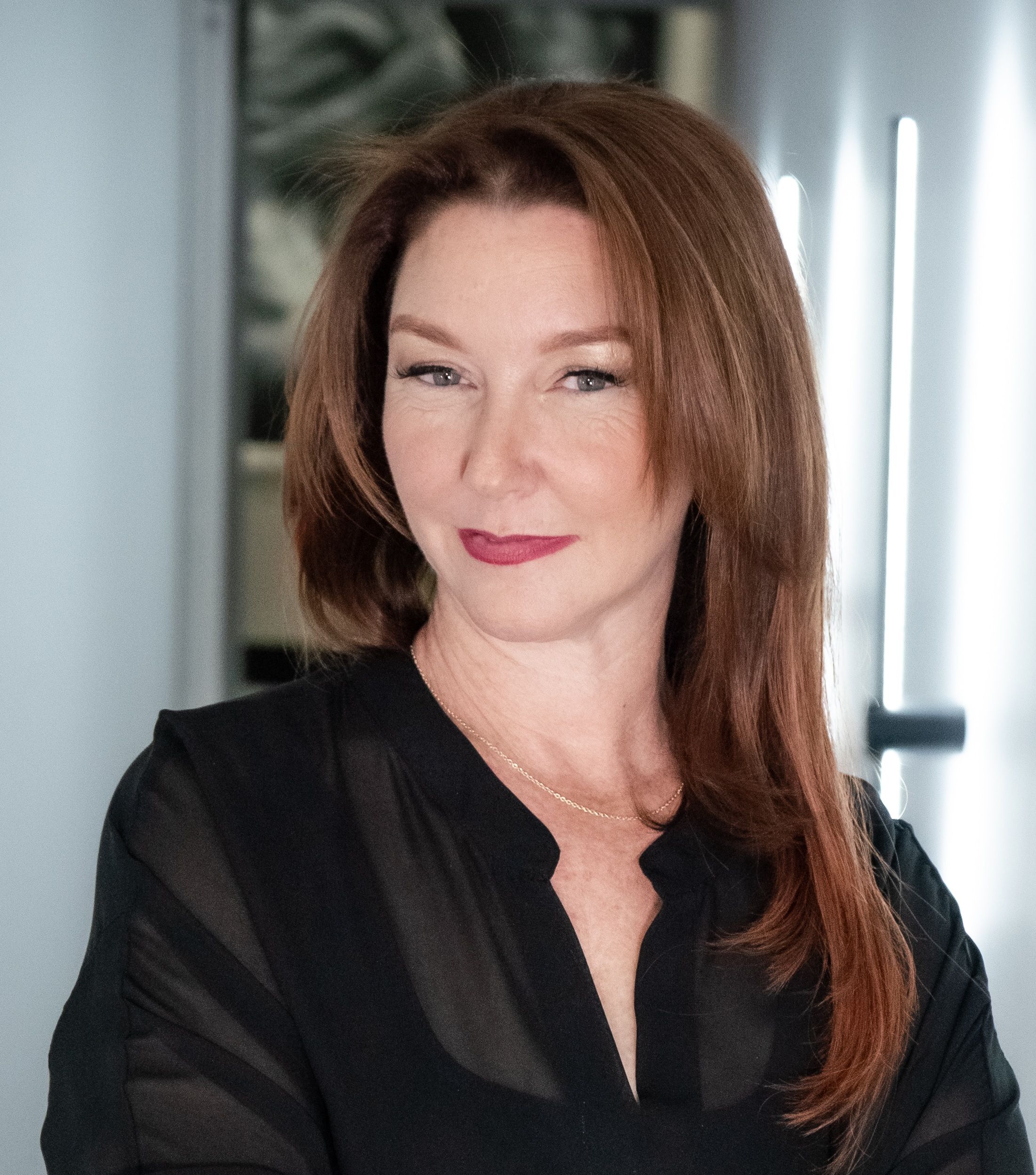 Angel Fraser-Logan
Artistic Director
Passion for Dance
Angel has been dancing for the past 43 years. She was trained in Lyrical, Jazz, Ballet, Tap, Modern, Acro & Hip Hop. Her many honors and achievements as a dancer include the Miami Movement Dance Company from 1988 to 1991. Also in 1988 she was a finalist on the ever-popular Star Search hosted by Ed McMahon. In 1989 she became the Junior National Dance Champion in the U.S. and in 1990 was featured in many acclaimed TV commercials based on her national titles, including becoming the "McArthur Milk Child". She also appeared in advertisements in the Miami Herald as well as other print media. She began to guest perform for personalities such as Philip Michael Thomas, Don Johnson and former Senator Bob Graham. She attended the New Word School of the Arts/Department of dance and was offered a full scholarship to Florida State University & NYU.
As a child Angel studied ballet under Susanna Prieto but acquired her modern jazz style from Mia Michaels. Angel received a full scholarship to the Alvin Ailey Summer Workshop Programs in New York City from 1988 to 1992. Angel's unusual and very successful modern style of jazz is a mixture of technical jazz along with a rhythmic, modern soul-searching twist. In 1991 she began sharing her talents and secrets with students and developed a new love for teaching and choreography. Her honors as a teacher include a 1996 and 1997 Dance Educators of America Choreographic Award, and a Dance Educators of America "music in Motion" Award. Angel has won many Joe Tremaine, West Coast and Dance Alliance National Competition awards including being a first place recipient for her choreography from L.A. Danceforce, West Coast, New York City Dance Alliance and JUMP Competitions.
In 1999 Angel was selected as the representative of Jazz Dance for all of the Dade County Magnet Middle and High Schools. In 2000 Dancer magazine chose Dance Empire as one of the strongest dance schools in the country to represent them in their "Up Close and Personal" interviews that were televised.
Angel's choreography started to bloom. Studios all over the country as well as professional contemporary companies were offering Angel opportunities. With family roots and student's starting to root her style she decided Miami was where she wanted to stay. In the summer of 2002 she showcased her work at the jazz dance World Congress in Chicago, where she received the bronze Medal. This then led to Euro Disney and Carnival Cruise Lines making even more offers.
In 2003 Angel and two of her very own students headed to Los Angeles where they competed and won the finals for two seasons straight on Star Search, the nationally televised talent competition hosted by Arsenio Hall. With outstanding dancing and her choreography they were hard to beat. Angel was then invited to perform at the Theater of the Performing Arts for the Black American Film Festival in Miami as well as "The Fisher Island Benefit".
Following this, in the summer of 2003 Angel choreographed on the Contemporary Ballet Company, Cedar lake Ensemble, which premiered throughout the world. The Village Voice quoted Angel's work as, "moving both figuratively and literally, exquisitely, provocative." In 2004 Angel began the AFL DANCE CO, a not for profit youth Dance Company. She presented to Miami a show entitled "Away You Go" choreographed and staged by Angel in May of 2004 with LIVE vocals from "Fisher the Band". The Herald and New Times gave the performances rave reviews.
Angel resides in Miami where she owns and operates, and continues to teach at Dance Empire of Miami. Opening in 1998 Dance Empire of Miami has become one of the most prestigious dance studios in the nation in the last 25 years under Angel's direction. Angel continues to be a signature training style that dancers from all over the world fly in to try and master.
Angel now takes pride in watching and helping her students to be the best they can be in dance. Currently her former students are member of the Alvin Ailey Dance Company, Complexions, dancing for artists like Brittney Spears, Janet Jackson, Madonna, Usher and more. Some have even toured Broadway shows like the West Side Story and 42 Street. Many of her dancers have won National titles in the country, received invitations to professional companies and have won scholarships to the finest arts programs in the country including Julliard. Today Angel celebrates Dance Empire's 25 Year Anniversary and continues to work at advancing her students in the Elite Company of Dance Empire as she's looking forward to launching more of her protégés!