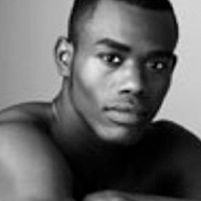 Jamar Roberts
Dance Instructor
Throughout his youth he also trained at the Dance Empire of Miami under the direction of Angel Fraser Logan. Shortly after graduation he moved to New York to train as a fellowship student at The Ailey School. Mr. Roberts was a member of Ailey II in 2001 and Complexions Contemporary Ballet. He is currently a principal dancer with Alvin Ailey American Dance Theater since 2002. Having resided in New York for over a decade now, Jamar has had the privilege of working with some of the best choreographers in the business such as, Judith Jamison, Ohad Naharin, Kyle Abraham, Robert Battle, Geoffery Holder, Dwight Rhoden, Wayne McGregor, Mauro Bigonzetti, Alonzo King, Roland K. Brown and many others.
Along with extensive touring in the U.S. and Internationally with the Alvin Ailey American Dance Theater, Jamar has made several appearances on the hit TV show "So You Think You Can Dance", "Dancing With The Stars", BET 106 and Park, and "LIVE with Michael and Kelly". He has also made guest appearances at the Vail International Dance Festival, "Stars of the 21 Century" Ballet Gala 2013, and the Youth American Grande Prix 2014 Semi-Finals Gala in Cordoba, Mexico. And In 2007 he was nominated Dance Magazine's "Top 25 To Watch".
With a wealth of knowledge and experienced gained from being such an accomplished dance artist, Jamar Roberts has now began to create his own choreographic works. His first work "213 And What Goes Down" earned him a spot as a semi-finalist at the Capezio A.C.E Awards Dance Competition. Since then he has created "Ole Acholi" for the PLGDT (Peter London Global Dance Theater), "Elegiac Lament" for the ADRF (Ailey Dancers Resource Fund), "Converge", choreographed for himself and fellow dancer Alicia Graf-Mack, and now for the AFLDC his latest work titled "Veil".