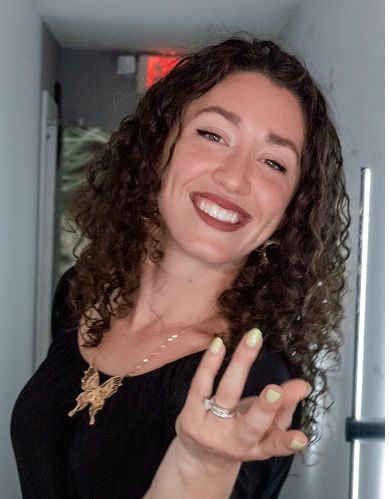 Marion-Skye Brooke Logan
Co Artistic Director
Marion-Skye Brooke Logan was born and raised in Miami Florida. As a native to Miami, Fl, Brooke grew up predominantly learning hip hop and jazz under the direction of Angel Fraser Logan and Tawanna Hall, training at Dance Empire of Miami for her entire childhood. After graduating high school she studied at Florida State University as a dance major. She was a member of the 2012-2013 FSU Golden Girl Dance Team. After returning from FSU Brooke took an internship with the Alvin Ailey Dance Company through Brazil and Argentina. She has studied for two summers at the San Fransisco Conservatory and was accepted as the resident choreographer for the summer 2014 for the San Fran Conservatory Summer Session. Later she received a full scholarship for the New World School of the Arts College Dance Program and recently graduated from NWSA College with her BFA in Dance.
In her later study's, she discovered ballet techniques, traditional modern, and the language of Gaga. Brooke also spent her college career learning various repertoires such as works from Robert Battle, Paul Taylor, and Ohad Naharin. She also had her work showcased each year as a selected choreographer. Brooke is most recently the assistant to Alvin Ailey dancer and choreographer Jamar Roberts, and assisted him in his first creation on the company "Members Don't Get Weary". Professionally, Brooke recently held the principle role in Robert's full length work, The House of the Most Loved. Brooke furthered her dance education this summer (2018) at Jacobs Pillow where she was selected for their summer intensive program. In the future, Brooke hopes to continue to learn and grow through the study of Gaga and plans to be involved in the Dance world, whether it's performing in repertoire, being a part of the process to create them, or creating them herself.
Presently she is teaching at Dance Empire of Miami, from the young children's Kinderdance program to the Elite Company dancers where she sharing her Gaga technique and passions of dance. Brooke is once again this year the assistant to Alvin Ailey dancer and choreographer Jamar Roberts, and assisted him in the creation on the company "Ode", as well as she assisted him on his choreography on the Julliard School and will assist him with the New York City Ballet and Miami City Ballet in the upcoming months.